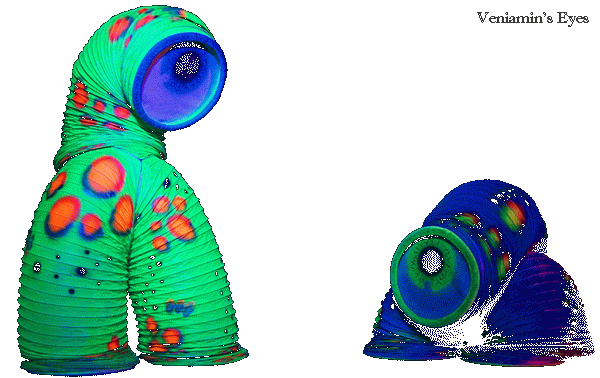 Veniamin's Eyes - Creatively Redefining Fun in Every Event
Nothing beats hosting an event where all guests will be happy they came. When fixing an event, the comfort of your guests, as well as entertainment, should be a priority for you.
Now that you've settled comfort and convenience, the next worry should be the perfect entertainment for your audience. Oh, that shouldn't be a worry - not when you can bring in our Veniamin's Eyes to your event and have the act dazzle your audience with its slinky acts and colorful look. There's not a time when our Veniamin's Eyes don't give your event a look that's worth talking about. Whether you are holding a predominantly children's event, an adult event, or a party for youths in their middle age, you can trust the energy of this act to be the complete change in the looks of your event.
Here, let's look at some reasons why our Veniamin's Eyes is the perfect entertainment for your event.
 Bizarre and Fascinating Choreography with Colorful Slinky Costumes: This incredibly sleek human act has just what it takes to get your audience fixated throughout any show or event. There's a reason why our Veniamin's Eyes is called "the show stealer" and it is because it always employs some bizarre choreography to get every member of your audience on their feet. There's absolutely no way the mesmerizing performances of this act will not daze your guests.

 Highly Original: No doubt, this original human slinky act that has been entertaining audiences since 1987 will always have a mark of freshness every time, and for every event. Even if they see it in hundred different occasions, your audience will still not lose one single interest in the whole package brought to them by our Veniamin's Eyes, because there's something new and original about this act every time it steps on the stage.

 Colorful: If you are looking for an act that perfectly blends color with energy and some uniqueness, then maybe our Veniamin's Eyes is the perfect act to grace your stage. This act comes in satisfying colors. Guests will have a swell time taking pictures with this act.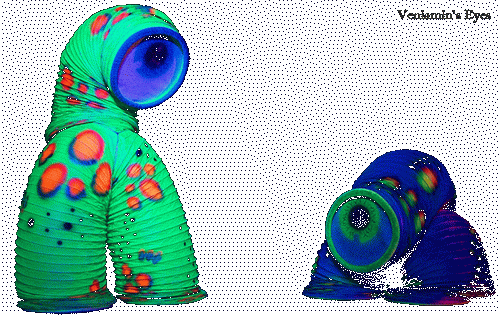 We examine your event, looking at the caliber of people that will attend, then with that information, fashion out the perfect color combination that guarantees total bliss.
Our Veniamin's Eyes brings a mixture of colorfulness, entertainment and total thrills to your event, leaving your audience and everybody in your community with something to talk about for weeks.
Call us today to get this act on your stage, and you'll never regret the decision. In addition to sending our particular act of Veniamin's Eyes on your stage, we can also help you plan your event rightly to make sure that it leaves the impression you want on your audience.
Check out our gallery section to see pictures from past events of our Veniamin's Eyes doing the things they know best how to do – that is lighting up the stage in different shows and events in ways that bring total thrills to the audience.